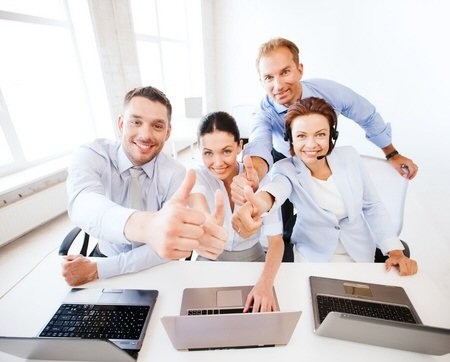 Managed web hosting
You are busy running your own business and don't have time to be a web hosting guru. That's where we come in!
We will manage your web hosting for you. We can take your website files and move them onto our servers for you. You don't have to become a technical expert just to get quality web hosting for your small business.
Simply call us at 1-866-469-3669 or email us and let us know you need web hosting. We will arrange to get your website moved to our Cloud servers. Start enjoying quiality web hosting and great customer service today!
Pricing
We are not the cheapest web hosting company - we are a quality web hosting company. We manage your web hosting for you so you don't have to. For just a couple of dollars more per month, we don't just send you the FTP & Control Panel login and leave you on your own. We completely manage your web hosting for you, and we give you great customer service.
Maybe you've already been through the cheap web hosting mill, and are now ready for quality web hosting and people who you can actually talk to. That's us!
Web hosting platforms
Linux PHP web hosting - $10.99 per month
Windows

ASP (classic), ASP.NET or Coldfusion web hosting - $24.95 per month

Both plans include up to 5 free email addresses on your hosted domain name

Managed web hosting setup fees depend on the complexity of moving your website to our web hosting environment.
Call or email us to discuss your needs, and get started!