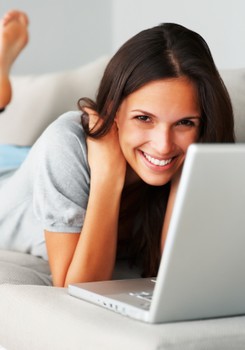 Hundreds of happy customers!
Questions?
Site Manager Features
A custom web design. Your website will be professionally and uniquely designed by our creative web designers.
W3 Site Manager. A super-easy Content Management System (CMS) for you to make updates and add unlimited web pages.
Photo galleries. Unlimited photo galleries.
Slideshows. Fun and easy to create, add them to any web page in your site.
Web forms. Easy to create, unlimited email web forms can be placed anywhere in your site.
Customer Email Database. Automatic list of everyone who has submitted a web form to you.
Videos. Embed YouTube videos in your website.
Documents. Add PDFs and MS Office docs.
Blog. With comments and Facebook sharing.
Events Calendar. Includes RSVP to your events, or just to show what's going on.
Search Engine Optimization. On-page SEO is already built-in to your website.
Powerful E-commerce
Robust Shopping Cart. For selling unlimited products and services.
Paypal or Authorize.net will be required to process your payments through your merchant account.
Unlimited. Make unlimited sales, take unlimited payments, and unlimited donations.
Sell documents or photographs with downloads only after payment is received.
Send Invoices for your customers to pay.
Events Calendar for people to sign up and pay to attend your events.
Free Shared SSL for your secure payment processing.
Customer Email Database. Automatic list of everyone who has ever ordered from you. This database is downloadable for easy use in your marketing programs.
Our friendly staff is here to help, if you should ever need us.